A Japanese language institute for people who wish to work in Japan.
The Tokyo Foreign Language College was founded in the world-leading metropolis of Shinjuku in 1976.
Over the past 40 years, we have taught a multitude of exchange students in practical Japanese language courses.
In addition to our achievements as an educational institution, we maintain a constant focus on teaching Japanese that is used in the workplace.
Today's Japan offers a multitude of career fields where you can achieve your potential.
We have prepared a topclass teaching environment for everyone seeking to achieve their dreams in Japan.
Pick from two courses depending on your level and goals.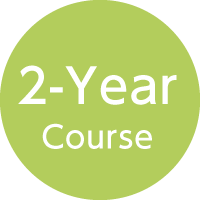 Take our longer course to learn Japanese more thoroughly, at a slower pace.
Admission period
Course
Class size
Total students
April
Morning class
40 students
60 students
Afternoon class
20 students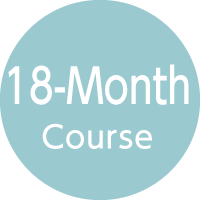 This course accommodates overseas school calendars, allowing for a seamless transition into a Japanese study abroad course after graduation.
Admission period
Course
Class size
Total students
October
Morning class
20 students
40 students
Afternoon class
20 students
Class times
Morning class
9:00 〜 9:45
Afternoon class
13:20 〜 14:05
9:55 〜 10:40
14:15 〜 15:00
10:50 〜 11:35
15:10 〜 15:55
11:45 〜 12:30
16:05 〜 16:50
Curriculum
Grammar, reading comprehension, listening comprehension, conversational speech, Japanese characters, vocabulary, exam prep, Japanese social studies. The 18-month course is 1,284 classroom hours, the 2-year course is 840 classroom hours per year.
Starting a new life in a new country can cause a lot of anxiety. If you have any worries, feel free to come to talk to me at any time. I want to offer my support to all of you so that you can feel safe and secure in an environment primed for learning.
There will be times when your Japanese studies become difficult. Those are the moments when you need to find something enjoyable to ensure your success. We'll work to find what makes it fun for you.
Here in Shinjuku, Tokyo, is where your dreams will become a reality. We're here to support you 100%.
To study a language is to study a culture. By gaining a greater understanding of different cultures and their values, we learn to view the world from an international point of view.
Every day is a new challenge, where you can put what you learn in class into real practice right outside the classroom door. Build on those little successes and feelings of "I did it!" throughout your daily life in Japan.